Sports Online Betting » Payment Systems »

Useful information about Paypal betting with bookmakers
Useful information about Paypal betting with bookmakers
[ ]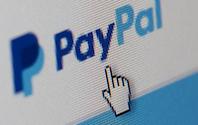 Betting with Paypal is a highly convenient method that makes wagering on your favorite athlete or team both easier and more enjoyable. Any large bookmaker supports Paypal betting, with plenty of gamblers successfully using it.
More about the system
Paypal is one of the top online payments systems in the world. Launched in 2000 in the United States, it grew into a large international company that generates billions of dollars in revenue.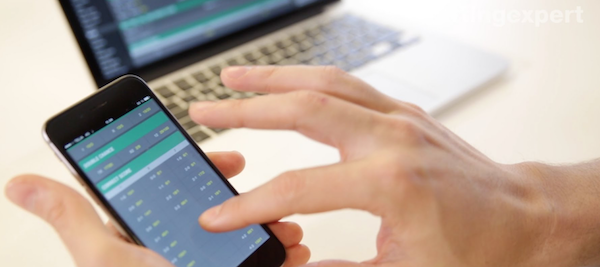 In 2002, the company was acquired by eBay to become its subsidiary. Most eBay auctions accepted PayPal payments. However, in 2015 it became an independent publicly traded company, with its shares circulating freely at international stock exchanges. Curiously enough, now the online payments service is valued even higher than eBay.
This leading online payments system has offices in 190 markets worldwide. Its range of services varies from country to country. The company has 165 million registered accounts and supports about 20 national currencies.
The platform's biggest advantage is an advanced protection policy for both sellers and buyers.
PayPal is a multi-functional platform used to transfer funds electronically between individuals and companies. Along with betting with Paypal, users have access to multiple services. For instance, you can use the system to buy items on eBay, the world's largest online auction and shopping website. Users can make multiple financial transactions online: send and receive payments, buy products and services, make and receive donations, make sports stakes, and many more. Raising a loan or crediting your bank account has never been easier.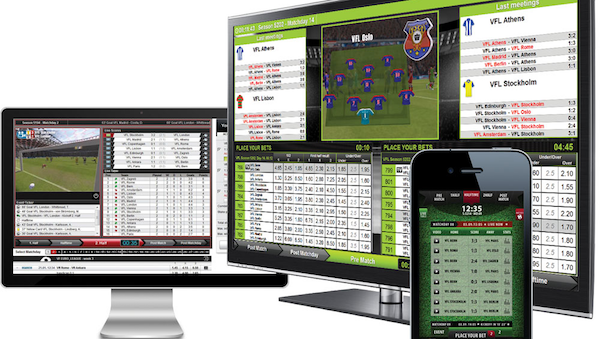 You can choose from three types of accounts:
Personal;

Premier;

Business.
A Personal account is the best choice for online betting with Paypal. This type of account enables you to a basic range of transactions online. A Business account gives your company access to a wider array of functions. A Personal account is more than enough to pay for items and services, make stakes, send money as a gift, and receive online payments (e.g, winnings from a bookmaker website).
To add money to your Personal account, you can use a payment card.
How to start
To get access to a full range of Paypal betting opportunities, you need to register a new account with the PayPal website. While the registration takes just a couple of minutes, you need take it seriously. To avoid further difficulties with payments, be sure to only submit accurate and relevant information.
Once your account is activated, you can bet with Paypal and tap into multiple possibilities offered by this highly convenient system.
Even if you're totally new to online transactions, navigating through the payments system is very easy. Identification of new clients runs fast and smoothly. The company is committed to making the registration procedure intuitive and simple for new clients.
PayPal payments are accepted by pretty much any website, including bookmaker platforms. The list of websites that accept PayPal is big and growing. If you need to withdraw your money, you won't have to deal with any serious limitations.
High safety standards
To maintain its good reputation, the online platform takes the safety issue very seriously. Bear in mind that not any bookmaker can obtain a permission to use this online payments service as the company values quality over quantity. Although Paypal betting sites may be not as numerous as you'd like them to be, you can rest assured that your money will reach its destination without any delays.
Known for its integrity, the system uses the most reliable methods to protect payments from fraudsters. If your account is still hacked through no fault of yours, the company will provide you with a 100,000 dollar insurance. Experts share the opinion that the system takes care of its clients' funds better than many international banks.
Fees
Unlike other platforms, Paypal charges reasonable fees for their financial services. The good news is that some types of payments are free of any charge. For instance, the service is free when you purchase items and services on the internet or make a money transfer to your family or friends from your bank account.
When it comes to crediting your account with bookmaker sites that use Paypal, the size of a fee depends on a country where your bookmaker operates. Anyway, you won't be charged more than by alternative payment systems. For example, if you send a payment to an Australian bookmaker website, prepare to pay 1% of the amount transferred. Some bookmakers pay a fee for their clients, freeing them from any additional financial burdens.
Pros and cons
Despite its multiple advantages, the system seems to have one significant drawback. The problem is that betting sites that take Paypal are still few. The main reason is that not all oddsmakers can meet the company's' high safety standards. Valuing its hard-earned reputation, the digital giant only chooses the most responsible companies as its partners. If you selected bookmaker accepts PayPal, you can rest assured that you've found a trustworthy website to make stakes.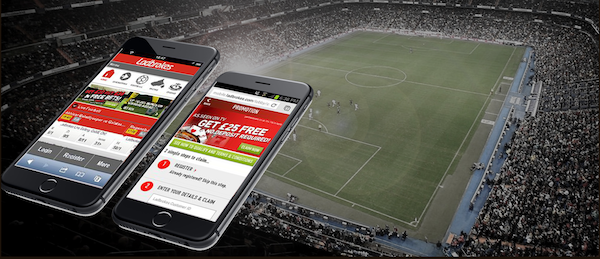 This does not complete the list of disadvantages, though. The online payment processor does not support a limited range of countries, including Turkey and Pakistan. On top of that, users from some countries are charged higher fees than other clients. The sizes of fees are regulated by agreements between the national regulatory bodies and the online payments system. Anyway, most countries take advantage of modest commissions.
Paypal is a reliable and user-friendly platform for online transactions. It's an ideal choice to make wagers with bookmakers and withdraw winnings. Most transactions take seconds so you won't have to wait forever for your money to find its way to your account. You don't have to worry that the odds may change while you're waiting for a transaction to complete.