Sports Online Betting »

NFL American Football Betting
NFL American Football Betting
Bet NFL are popular among gamblers around the globe. However, American football is especially loved in the United States, with National Football League and NFL betting outstripping in popularity such iconic sports as basketball, hockey, and baseball.
NFL structure
The National Football League includes 8 divisions, each featuring 4 teams. The NFL regular season lasts from September till February. Each club plays 8 home matches and 8 away matches. Based on the regular season results, 12 best teams proceed to the NFL Playoffs. The AFC and NFC champions compete in the Super Bowl game which culminates the season. Super Bowl is a major sports event in the United States and all over the world.
A short regular season makes it hard to bet NFL. Teams participating in too few matches makes it hard for NFL betting fans to assess their true potential and winning odds. Nonetheless, some amateur bettors make the best of this drawback and turn it into an advantage.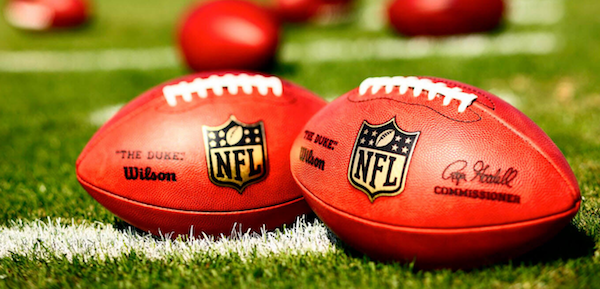 American handicap
Spread betting, aka American handicap, is very popular among American football fans. When it comes to spread betting, you bet on your selected team to win with a handicap (point spread) taken into account. A point spread is used to even the NFL betting odds of different teams by giving underdogs an advantage over their stronger rivals. In other words, a bookmaker predicts the favorite's victory with a certain lead, i.e. a point spread.
A favorite bet wins if the favorite beats the outsider with a bigger lead than predicted by the bookmaker. For an outsider bet to win, the outsider must win, draw, or lose with a smaller spread than predicted by the bookmaker.
NFL key numbers
What are key numbers?
Key numbers are a spread in goals and points (winning margin) at the end of the match. Key numbers constitute an important part of sports betting NFL.
The most common winning margins are 3, 7 and 10. Over the last decades, one in three National Football League games has ended with a margin of 3, 7, or 10.
How can I use key numbers?
There is one important thing you should understand to place successful NFL future bets. Over the last twenty seasons, 16% of all NFL matches had a 3-point winning margin. For a bettor, it's easier to understand the difference between 2.5 and 3.5 or 6.5 and 7.5 spreads.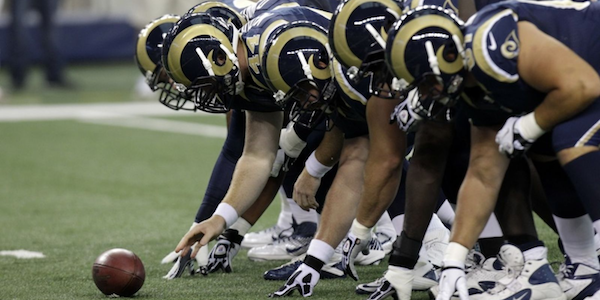 If the majority of matches end with a winning margin of 3, 7 and 10, the difference between 2.5 and 3.5 is more significant than the difference between 4.5 and 5.5. This is true despite the fact that the actual difference in both cases is just 1 point.
Let's take an example. Say, a bookmaker gives Washington Redskins a 3.5 handicap. As 3 points is a quite common spread, the additional 0.5 points mean much more than the same 0.5 points in a less common spread (e.g., 5 or 8 points).
Outsider bets in American football
Most live NFL betting fans prefer to bet on favorites. However, bookmakers give a big handicap to weaker teams. As a result, underdogs have a big advantage over favorites. A reserved and disciplined bettor can try outsider betting and make good profits on sky-high odds.
Let's take a look at some statistics. Over the last decade, outsiders have been enjoying pretty big handicaps (up to +10 points). Furthermore, underdogs have won the majority of games (54%). It goes without saying that focusing only on outsider betting is a quite risky practice. At the same time, bookmakers contributed to popularity of outsider betting by creating a positive tendency.
For the most part, beginning bettors are reluctant to bet on weak teams. Let's take another look at statistics. Bookmakers encourage outsiders with a big +7 handicap to secure their advantage over strong teams. This is true even for home matches. It may come as a surprise but favorites lose to outsiders in 60% of games!
As you can see, outsiders beat favorites in most of the games. Here are some simple calculations. Say, you made 10 outsider bets. If only three out of ten bets win, you'll still stay in the green. At the same time, there is a high chance that betting on favorite may very we leave you in deep debt.
About NFL
Soccer is probably the most popular sport in the United States of America and many other countries. The Americans are literally mad about NFL betting: soccer betting is much more popular among sports lovers than basketball, hockey and even baseball.
NFL stands for National Football League. It includes 32 teams competing in 8 divisions. Each of them takes part in 16 games (8 home games and 8 away games). Unlike other North American leagues, League has a very short season lasting from September to February. This makes betting quite a challenge for both beginning and seasoned bettors. Each participates in few games, and it's pretty hard to estimate its potential.
Types of wagers
Handicap betting is probably the most popular type of stakes. Looking through lines, you must have seen the numbers like 'New Jersey -2.5' or 'Washington +2.5'
But don't worry. There is nothing difficult about handicap. Suppose, you bet on 'New Jersey'. For your wager to succeed, they must score at least 3 goals more than its rival. Or you place stake you on 'Washington'. For you to win, they must not lose more than 2 points to its rival.
The main objective here is to level off the chances of the two teams. According to a bookmaker, the chances that 'New Jersey' will beat 'Washington' by 3 points equal to the chances that 'New Jersey' will fail.
But bookmakers won't set the odds at 2.00. The odds will be about 1.91 instead. To make profit on betting, you need to place at least 53 winning wagers out of 100. This is quite a challenge, though. Only seasoned players can make a whopping 53% of successful wagers.
Handicap for playing at home
In betting, the edge given to a team playing at home is about 3 points. A home team having a -3 handicap means that a bookmaker estimates the odds as 50х50. The home clubs is given a handicap only for playing on their home field.
If the teams trade places, and this time the other one will have a -3 handicap. To determine the edge of the host team, you need to deduct 6 from the handicap. Suppose, 'Denver' plays against.
Philadelphia' at home. A bookmaker sets a -4.5 handicap. This means that the game will take place in Philadelphia, and 'Denver' is given a +1.5 handicap.
Stakes on underdogs
Like in any other sport, most League fans bet on favorite. Still, quite a lot of people prefer to take risks and place stake on outsiders. For those betting on underdogs, bookmakers offer incredible handicaps and profitable odds.
Even if a team had a disappointing defeat in the past, it is trying to make for it and show its best game. In the last 10 League seasons, the teams that lost by more than 14 points managed to bounce back in the next away match. This is why betting on outsiders most certainly deserves your attention.