Sports Online Betting »

How To Bet On Sports
How To Bet On Sports
Betting with bookies kindles bettors' interest in sports events, making them even more exciting and spectacular to watch. Even a most boring and predictable game changes drastically once you place a bet on one of the possible outcomes. Even if you're watching a very exciting, fast and action-packed game, betting still intensifies impressions and emotions and makes you watch players' every single move. From this article, you'll find out how to bet on sports online, what things to focus on, and how to achieve success in sports betting with a bookie.
Most detailed information about How To Bet On Sports
Beginners: How to bet on sports?
Bright emotions are a strong advantage of sports betting. Bookmakers make it possible for every bettor to feel adrenaline rushing through their veins. While gambling passion is undoubtedly a good thing, we're interested in winnings first.
Random wins are quite rare. Only few bettors know how to bet on sports and pick successful bets, securing an edge over the bookie. To increase your winning chances, you should follow our recommendations on how to bet online and achieve success in sports betting.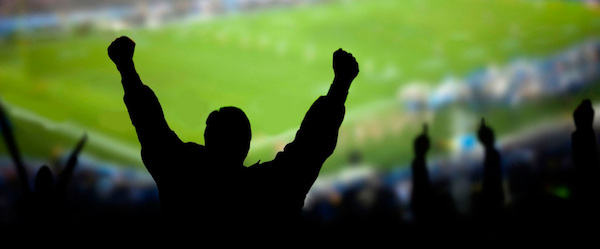 How to bet on a sport you know nothing about?
The thought that any football fan knows everything about the game of football is nothing more than an illusion. Reality is bitter, and you can see that by the ratio of winning and losing bets.
Before risking your hard-earned money with a bookmaker,make sure you really know something about your selected sport. Do your predictions come true pretty often and go along with expert opinions? Are you good at analyzing statistical data? Are you following the latest updates on sports events and athletes? If you answered 'yes' to all these questions, then you must know how to bet on sports.
How to place bets in different leagues?
There are very few bettors that are equally successful in betting on both the English and Portuguese football championships. The same goes for any sport. Do not try to embrace all leagues and championships. Focus on one or two national championships and learn as much as you can about these sports events. Once you figure out how to bet online and win, you may increase the number of leagues.
How to bet online with a bookmaker
Although very similar to each other, some bookmakers offer drastically different betting terms. Do not rush to register with a bookie. Read the terms. Study withdrawal rules. Consider other bettors' opinions and reviews. Compare betting lines and odds across different bookmakers.
How to bet on sports and apply money management rules
You must know exactly how much money you deposited to your bookie account, how much you lost, and how much you won. Bankroll management is an integral part of a bettor's sports betting strategy. If you have no idea of your expenses, you must be losing more than winning. This means that you don't entirely understand how to make successful and winning bets.
How to place effective bets?
Do not rush to place a bet. Make sure your selected bookie offers profitable odds. Compare the odds across several bookmakers to choose the optimal offer.
Do not bet without analyzing the situation first. Fast betting won't bring any profits.