Sports Online Betting » Horse Racing Betting »

Melbourne Cup Betting
Melbourne Cup Betting
[ ]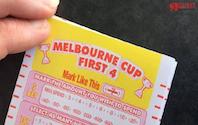 On the first Tuesday in November, the Australian nation goes a little mad. This is when the Melbourne Cup, Australia's major thoroughbred race, takes place. Both horse professionals and amateur sports fans anticipate the 3.5-minute race to find out the glorious winner. Held for 142 consecutive years, this tournament is known as "the race that stops a nation." It's hard to find an Australian who has never bet on Melbourne cup. Melbourne Cup betting is popular in Australia as well as all over the globe.
Melbourne Cup betting
For the global sports community, the Melbourne Cup is not just a prestigious horse race involving twenty-four thoroughbred horses and a big prize money payout. At the last competition, the prize money amounted to a record 4 million Australian dollars (2.2 million American dollars). The first Tuesday in November is the day when people of all social statuses and backgrounds forget about their day-to-day worries and immerse into a dazzling world of sports excitement. Few Australians can resist the temptation to place a bet on Melbourne Cup race. As the tournament is a sports event for any pocket, bets range from several dollars to thousands of dollars. This year, 90% of adult Australian population enjoyed Melbourne Cup betting. They made bets worth150 million Australian dollars (80 million US dollars). A third part of all bets is accounted for international bettors who placed bets via phone and internet. Advanced technologies open up great opportunities for placing Melbourne Cup online bet. On the average, each Australian citizen (including newborns) bet 5 Australian dollars.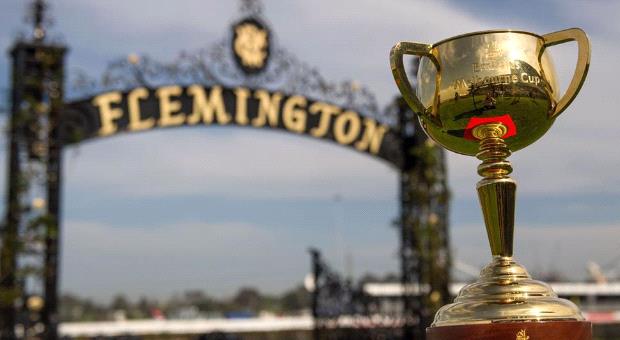 The race that stops a nation
The country's main race is anticipated by thousands of Australians. Its wide popularity made the Melbourne Cup known as "the race that stops a nation." There is no use calling a company or organization on the this day. You'll most likely hear an answering machine. Who would think of running a business or doing errands on a day like this? At the same time, the emergency services, including the police, operate in a higher state of readiness. Common people invade pubs and restaurants to watch the tournament on TV. Enjoying the grand sports event in a good company is a true pleasure. Sports fans in every country need to share their emotions with others. What's the pleasure in watching the race alone? Once you've made your bet on Melbourne Cup race, keep your fingers crossed and wait for the outcome.
Some sports fans gather at sports complexes to watch the race on large screens. Thus, Sydney's main racecourse saw about 40,000 racegoers on the Melbourne Cup day. This is nothing compared to the record crowd at the Flemington Racecourse that traditionally hosts the Melbourne Cup. About 130,000 tickets at 40-100 dollars were sold out six months before the race. The best seats are retailed at mind-blowing prices only rich people can afford. Those who can't attend the race have an amazing opportunity to watch it live on the internet. Furthermore, you can place Melbourne Cup online bet on any bookmaker website around the globe.
Melbourne Cup betting on local horses
The features twenty-four starters, both local and foreign. Here a curious thing about Melbourne Cup betting: the majority of amateur bettors prefer to bet on local thoroughbreds, even if the favorite is a foreign horse. On the other hand, ardent bettors have their reasons to stick to that tradition. The race has been won by a non-Australian contender only once, in 1993. Furthermore, over the long history of the Melbourne Cup, favorites have won only 31 times. At the last Melbourne Cup, Melbourne odds on the favorites were at 6 to 1, while odds on outsiders hovered around 80 to 1.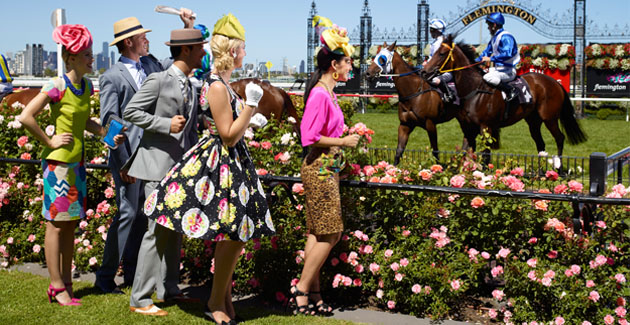 Betting types
The best thing about land-based bookmakers is that they offer some types you won't find on websites. Below we have listed the most common ones:
EP (Early Price) are prices offered 24 to 48 hours before the race;
BP (Board Price) are the latest odds on the day of the race;
SP (Starting Price) are the final odds at the start of the race;
AP (Ante-Post Price) are prices offered at least a day before the race.
Furthermore, you can bet on the winning distance of your selected horse. The winning distance is a distance between the winner and the runner-up. The table below shows how the horse winning distance is calculated:
| | |
| --- | --- |
| Dead Hit | 0 |
| Nose | 0.05 |
| Short Head | 0.1 |
| Head | 0.2 |
| Neck | 0,3 |
| Half a length | 0.5 |
| Three-quarters of a length | 0.75 |
| Length | 1.0 |
On top of that, you can place a bet consisting of three main types (Outcome, Show, and Place).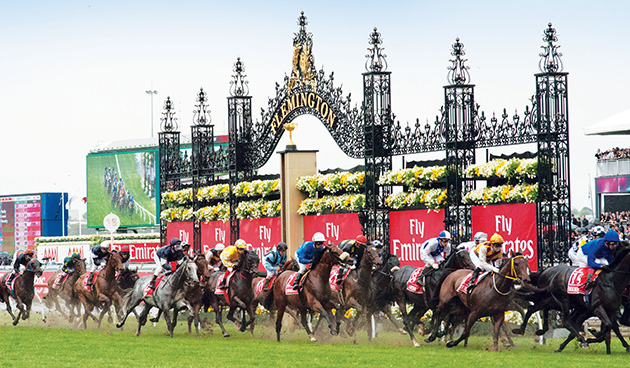 Entry and Mutuel Field
For a better understanding of horse racing betting, you should learn two more terms, Entry and Mutuel Field.
Entry is two or more horses with a common owner (or trainer) paired as a single betting unit in one race. If you're betting on an entry, Show may pay higher than Place.
Mutuel Field is two or more horses running as a single betting unit, when there are more participants than the totalisator board can accommodate. For example, the features 15 starters, while the racecourse totalisator board can register only 12 contenders. In this case, 4 horses are paired as Mutuel Field, meaning that a bet on any of those horses includes a bet on the other three.
Online betting types
Nowadays, any bettor can place a Melbourne Cup online bet on any bookmaker website. This chapter presents the top popular Melbourne Cup betting types.
Win – you bet on a horse to win, i.e. come in 1st;

Place – on a horse to come in 1st, 2nd, or 3rd;

Ita is similar to Win - on a starter to come in 2nd;

Straight forecast – on horses to come in 1st and 2nd in the exact order;

Tricast – on horses to come in 1st, 2nd or 3rd in the exact order;

Dual forecast - on horses to come in 1st and 2nd in any order;

Swinger – on two horses to finish in the top positions in any order;

Trio – on horses to come in 1st, 2nd or 3rd in any order.